| | |
| --- | --- |
| Posted by C.Steel on June 4, 2017 at 12:05 AM | |
It has been an enjoyable and busy start to 2017 in the School Library. The Year 7 students have enjoyed coming to the Library before school, lunch-time and after school.
Which Club shall I join?
There are lots of clubs and activities in the Library this year. Come along at any stage and join in. The Homework & Study Skills Group is specifically to help Year 7s get organised for high school. They can get their diaries set up; learn helpful tips on their time management, what their learning style is and how to stay focussed at school.
The Robotics & Coding Club is very popular with 40 students attending and enjoying their first steps into the Coding World. Several students from 2016 have continued to attend and are very good mentors for the new members.
 
What's on in the Library?
Before School
Daily - Independent Study & Reading Club (Even weeks 8am)
Lunch-Time Mindful Colouring – Relaxing & anti-stress therapy;  Chess Club;  MakerSpace-Lego, Circuits, Inventions; Create, Collaborate Craft activities.
After School
Daily - Independent Study
Tuesday - (3-4pm) Independent Study  & Robotics & Coding Club
Wednesday - (3-4pm) Homework & Study Skills Club and Lower School Chess Skills & Mini-Tournaments
Fire Tech Camp
Year 8 and 9 students were invited to participate in the term long Fire Tech program running in the library on a Tuesday afternoon during Term 2.
Fire Tech Camp brings together innovation, creativity and Technology to empower students with the right skills and environment so that they can build something amazing.
Fire Tech are a leading tech education provider, putting the power of technology into kids' hands so that they can code, program their own games, design smartphone apps and engineer.
There  are 20 students completing the program which was open to all members of year 8 and 9 who have an interest in coding.  
Each session runsfrom 3.30pm-5pm every Tuesday. 
Dr Janes and Ms Steel
SciTech visit
A group of 30 of the Robotics and Coding Club participated in an afternoon event run by Sci Tech. They had a great time and worked on their coding skills and managed to write programs for the robots by the end of the session.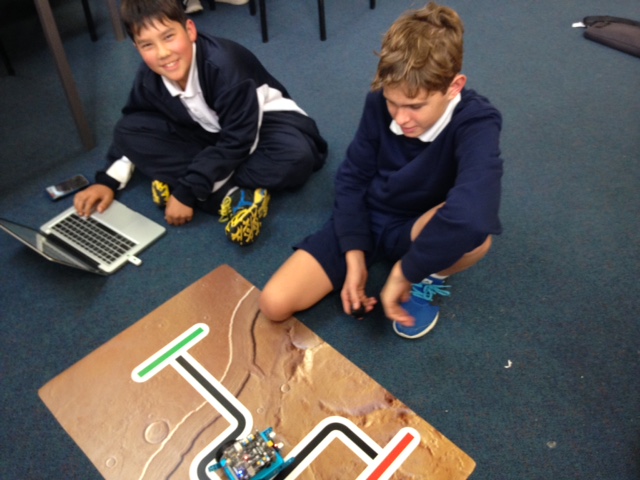 Categories: None