| | |
| --- | --- |
| Posted by C.Steel on June 4, 2017 at 12:20 AM | |
May has been a very busy month in the Library. The Library has been transformed into a Star Wars Extravaganza with the lead up to May 4th.
Science Fiction and Star Wars books, activities, movies, displays were promoted to students with a very large Darth Vader keeping watch. The Reading Club met and discussed their favourite Star Wars & Science Fiction novels while some students sat close by completing the Yoda jigsaw.
All tute groups participated in a Star Wars Quiz with 11R1 coming out the worthy winners. The Lego Wall became the site for some Tie Fighters and Storm Troopers and the Viewing Area was packed at lunchtime when students munched on popcorn while they watched The Empire Strikes Back.
Staff were also treated to a book presentation with some Star Wars food such as Leia's Buns, Stormtroopers and Wookies
Overall, it has been a very exciting beginning to May with lots of different activities for students to participate in.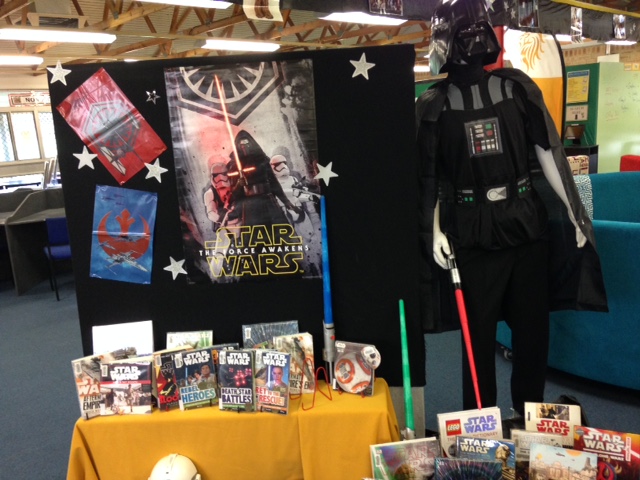 Categories: None